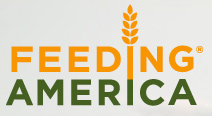 Did you know that for every 1 out of 6 people in the United States, hunger is a reality?  Feed America is a non-profit organization who's mission is to feed America's hungry through a nationwide network of member food banks and engage our country in the fight to end hunger. Hunger exists everywhere in America. It doesn't matter if you live in a urban, suburban or rural setting – hunger has no boundaries. Learn more.
How do I get involved?
Begin by discovering if there are opportunities in your neighborhood by clicking here or discover other ways to give back.