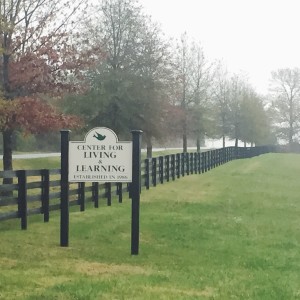 ON THIS DAY WE ARE CALLED TO GIVE THANKS in our country.  Sometimes this can be easier said than done, but I thought I would share a recent experience in working at a residential group program for adults with mental illness. It is a center that was started by my family over 30 years ago to support my uncle who was diagnosed with schizophrenia when he was 18 years old.
The Center for Living and Learning began out of a once believed "tragedy" and turned into a now thriving community housing over 20 residents on a beautiful farm outside of Nashville, TN. They are learning to live with mental illness in healthy, productive and supportive ways – from learning organic gardening practices to developing skills in Community Supported Agriculture work training programs. These extremely intelligent, brave and hard-working individuals are on a mission to live, learn and develop skills for a healthy and prosperous life. Given their circumstances, they are now thriving and inspiring acts of sharing in their community, and folks like myself feel incredibly fortunate to learn from them.
Today I'm giving thanks for all whom I am blessed to be surrounded by and grateful for this new day to live, learn and share with you.
Happy Thanksgiving!
---