SPRING HAS SPRUNG…
Eating green foods will keep your body well mineralized, and since many of the foods consumed today are mineral-deficient (with processed and packed foods), experimenting with ways to replenish the body is very important.
If  you are new to juicing, it's good to begin with vegetables you enjoy. Making green vegetables the bulk of every serving will be healthiest way to begin your juicing journey. When it comes to adding fruit for added flavor and sweetness, it's good to watch the quantities. Try creating a cocktail that has no more than one-third of each glass made with fruit.
Finally, choosing organic vegetables is definitely better than non-organic vegetables, however,  if non-organic vegetables are thoroughly washed, the benefits received by using conventional vegetables is better still than none at all.  Another great option is to choose organic for the following heavily sprayed vegetables. It's up to you!
Celery
Spinach
Kale
Collard Greens
Lettuce
Carrots
Cucumber
Flavor tip: Adding lemon or lime to your cocktail will reduce the bitterness of greens significantly.
Enjoy!
Recipe
The Goods: Garden Zinger Juice
1 romaine heart
2 celery stalks
1 orange, peeled
1 pear
3 broccoli florets
1 inch ginger root
The Goods: Granny Apple Green Juice
2 kale leaves
1 cucumber
1 Granny Smith apple
1 lemon, peeled
1 carrot
The Magic: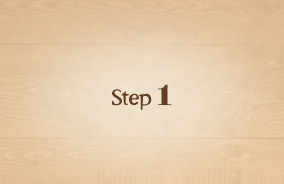 Run veggies and fruit through a juicer. Add a splash of water if desired. Stir and serve.