Recipe
The Goods: Salad
2 cups wild rice blend (uncooked)
4 cups of baby spinach
4 fuyu persimmons, chopped
1/2 cup hazelnuts, toasted (optional)
The Goods: Dressing
1 1/2 tsp grated orange rind
1 1/2 cup orange juice
1/2 cup extra virgin olive oil
1/4 cup white wine vinegar
1/2 tsp sea salt
1/4 tsp cayenne
1/2 tsp ground cinnamon
1/4 tsp ginger
1/2 tsp coriander
The Magic: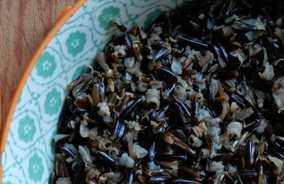 STEP 1: Prepare the wild rice. While rice is cooking (approx 45-50 minutes) prepare the vinaigrette. For the vinaigrette: combine orange rind & orange juice, white wine vinegar & spices. Hold the olive oil. Blend in a blender & blend until smooth. Slowly add olive oil to blender while running & blend thoroughly. Set aside.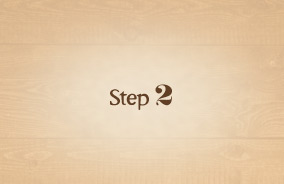 STEP 2: Next, rinse & dry spinach, chop persimmons into bite-sized pieces.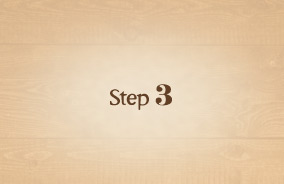 STEP 3: Toast hazelnuts for approx 3-5 minutes, let cool, then coarsely chop.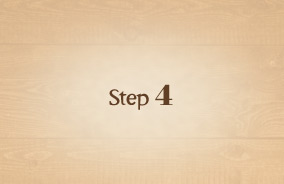 STEP 4: Place rice, spinach, persimmons and nuts in large bowl & toss gently to combine. Coat lightly with orange-ginger vinaigrette. Serve it up & enjoy!