TURN UP THE BEETS
Beets are incredibly concentrated and are a great way to detoxify your body regularly when eaten raw, fermented or cooked. This simple snack is an easy way to up your intake.  The special pigment that makes beets so vibrant stimulates liver function and helps oxygenate the blood. This helps to increase the oxygen transportation ability in your body by up to 400 percent. The more often as you can enjoy these bright beauties, the better! I hope you enjoy this simple recipe.
Recipe
The Goods
3 large beets
2 teaspoons olive oil
sea salt
Special Notes:
The size of the chips will drastically decrease in size when cooked.
Adapted from A Cozy Kitchen
The Magic: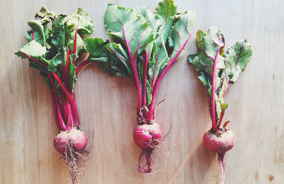 STEP 1: Wash beets and remove the greens (you can save these later for sautéing). Preheat oven to 375 degrees.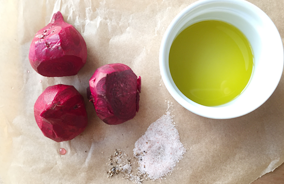 STEP 2: With a vegetable peeler, peel the beets.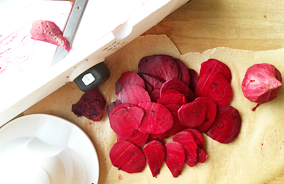 STEP 3: With a mandoline slicer slice each beet very thinly and place on parchement paper.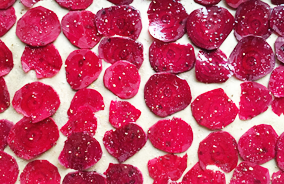 STEP 4: Drizzle beets with olive oil and and sea salt making sure each chip is coated. Place in oven and bake for approximately 20 minutes. Set aside to cool, eat and enjoy!