SUPER VEGGIE HASH
Sweet potatoes are an excellent addition to any meal. Since they are extremely healthy from a nutritional perspective, I was curious to see how I could include them into another meal besides lunch and dinner. The breakfast lover in me was thrilled to discover a sweet addition to start off the day.  Sweet potatoes are considered a low-glycemic index (GI) food, which is good news for anyone needing to keep a close eye on blood sugar levels. Contrary to it's sweet name, they help stabilize blood sugar levels and improve insulin resistance.  Sweet potatoes are available throughout the year, however, their concentration of nutrients and flavor are highest during their peak season in November and December.
This hash makes a great addition or entree offering lots of benefit to any meal – breakfast, lunch or dinner!
Recipe
The Goods:
2 medium yams (or bright orange sweet potatoes as displayed),  shredded
1 medium white onion, chopped
2 cloves garlic, minced
4 Tbsp olive oil
4 cups fresh spinach
1 cup mushrooms, sliced (optional)
eggs, poached
Salt and pepper
tomatillo sauce (optional)
chives for garnish (optional)
Kitchen tip: Additional toppings for deliciousness include avocado slices, jalapenos and cilantro.
The Magic: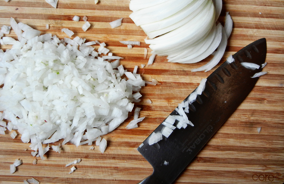 STEP 1:Chop onions, garlic and slice mushrooms (optional). Rinse spinach. Set aside.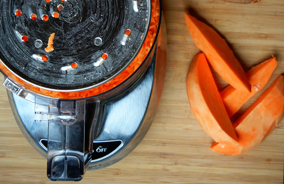 STEP 2:Peel yams and quarter lengthwise. Shred quartered yams using a food processor with a shredding disc. If no food processor, use hand shredder.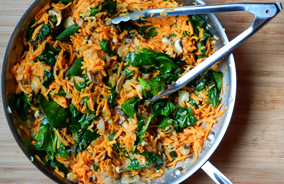 STEP 3:In a large warm skillet add extra virgin olive oil. Combine garlic, onion and mushrooms and saute for 3-5 minutes. Next, add yams and cook for an additional few minutes. Fold spinach into hash until slightly wilted.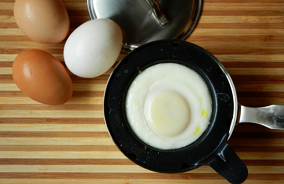 STEP 4:Poach egg/s and place over hash. Garnish with chives. Enjoy with your favorite salsa!