FRESH, JUICY & SWEET
Peaches are a natural way to sweeten your dishes from salads and appetizers to entrees and desserts. Just like with all summer fruit, the season is short from roughly early June through September. Get your fill of these fuzzy fruits while you're able!
Recipe
The Goods:
Fresh Organic Peaches (Doughnut variety displayed)
The Goods: Crumble
7 dates, pitted
1 cup pecans
2 tsp cinnamon
sea salt, dash
The Goods: Vanilla Coconut Cream
The Magic: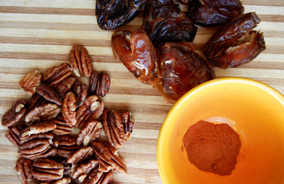 STEP 1:For Crumble: Gather the ingredients needed.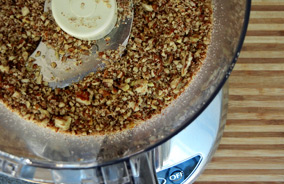 STEP 2:Add pecans, cinnamon and salt to a food processor & pulse well to reach a fine consistency that's slightly chunky. Set chopped pecans aside.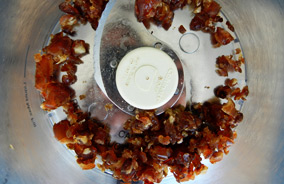 STEP 3:Repeat the same process with dates.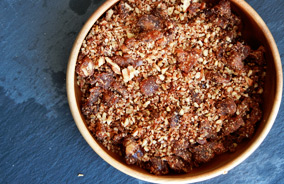 STEP 4:Next, with your hands, massage the dates & pecans together to get a nice crumble consistency. Slice peaches, top with crumble and a dollop of cream! Enjoy.
Mindful Morsel
The very soft nature of peach flesh makes it ideal for those with acute gastrointestinal inflammations, in which case it should be cooked and pureed.
Additonal Bonus...
For a summer glow & "peaches and cream" complexion apply a poultice of blended fresh peach on the face, let dry, rinse, and pat dry.